Department Leaders Program-New Brunswick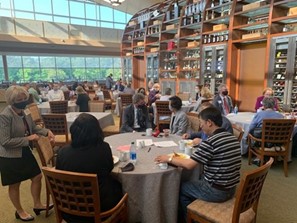 The Center for Faculty Success in the Office of the Chancellor-Provost at Rutgers-New Brunswick, in collaboration with the Rutgers Center for Organizational Leadership, have launched a Department Leaders Program (DLP-NB) for academic leaders in this key administrative role.
Components of this interactive and customized program include:
In-person workshops
Virtual workshops
Networking opportunities
All department leaders are invited to attend our in-person and virtual sessions throughout the year. More information regarding these sessions and registration details will be communicated via e-mail to all department leaders.
For more information, please e-mail Dr. Laura Curran or Dr. Ralph Gigliotti.