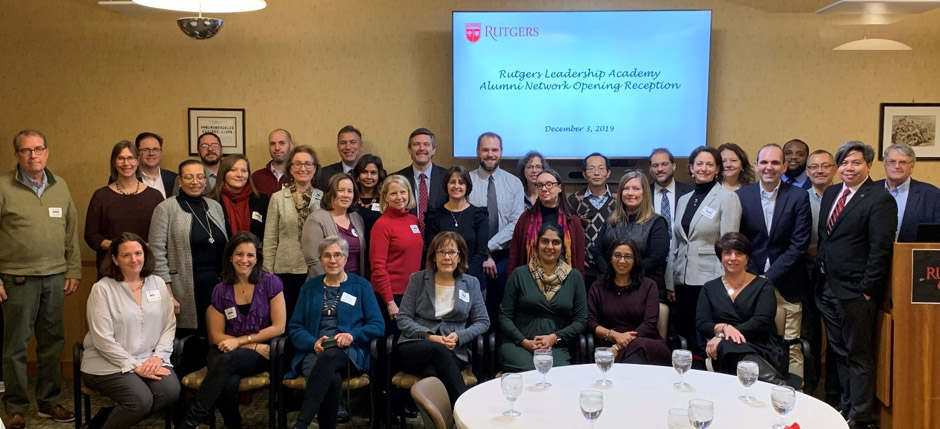 In the spirit of cultivating a culture of leadership development at Rutgers, alumni of our leadership programs have future opportunities for networking, participation, and professional development in the Rutgers Center for Organizational Leadership Alumni Network. Program alumni are invited to participate in the Academic Leadership Hub – a virtual platform for sharing resources, soliciting feedback, and broadening one's network across the institution. Additionally, alumni involved in the community are invited to attend future leadership seminars, and pending interest and availability, opportunities may be available for assisting with the design and delivery of leadership and organizational development initiatives across Rutgers.
Alumni who are looking to contribute to our leadership development efforts, we invite you to share your experiences and lessons learned by participating in our "Reflections on Leadership" series.
For further information regarding the OL Alumni Network, please contact Ralph Gigliotti.